Outreach Programs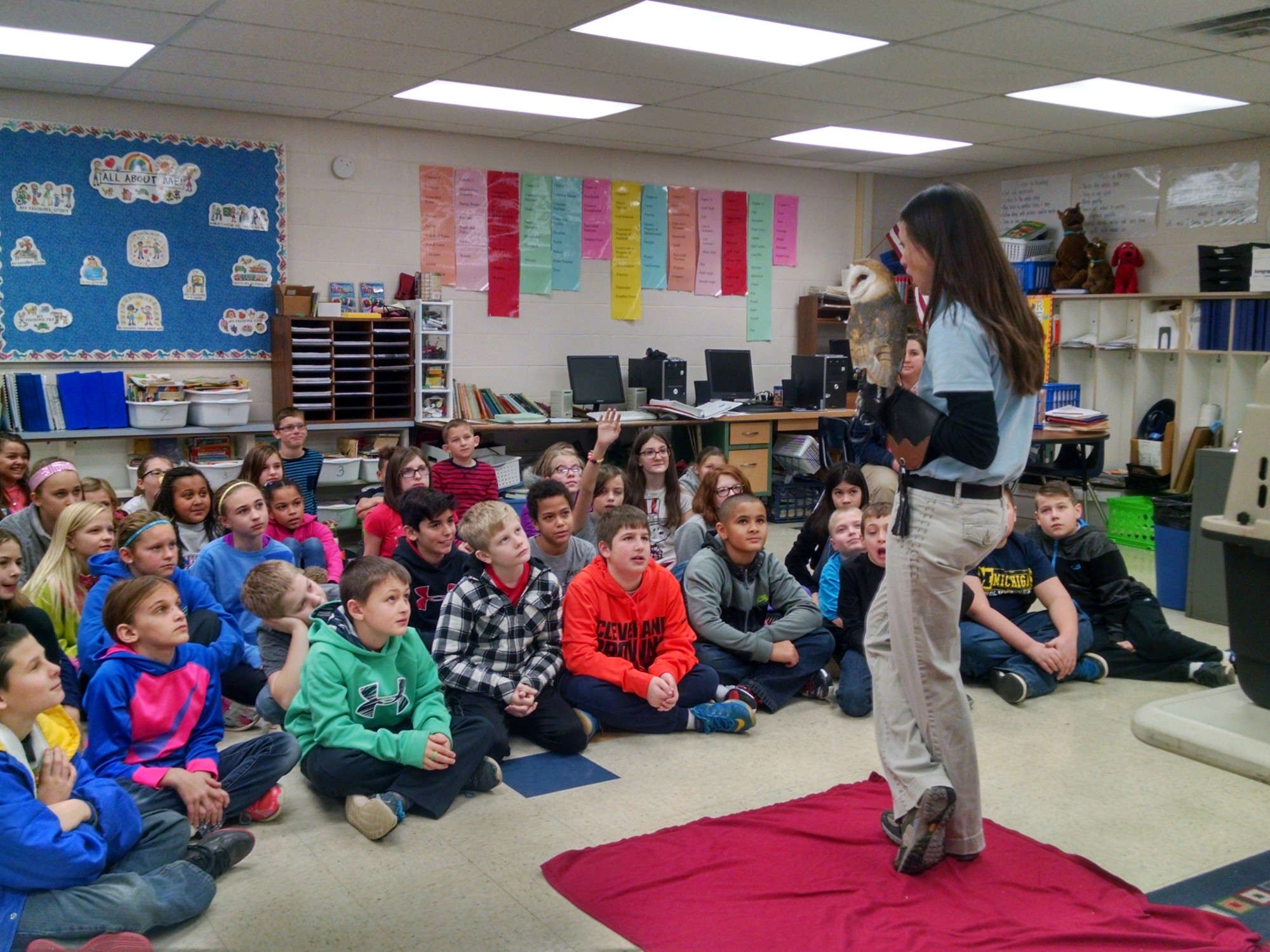 Perhaps you would prefer that we come to you! That is a wonderful option and we have programs that will work for classrooms of all ages as well as for libraries, senior centers, field days, displays, meetings, or even special events. Please note that a mileage fee of $0.75/mile applies to all outreach programs. and an additional $25 fee for all programs after our regular business hour.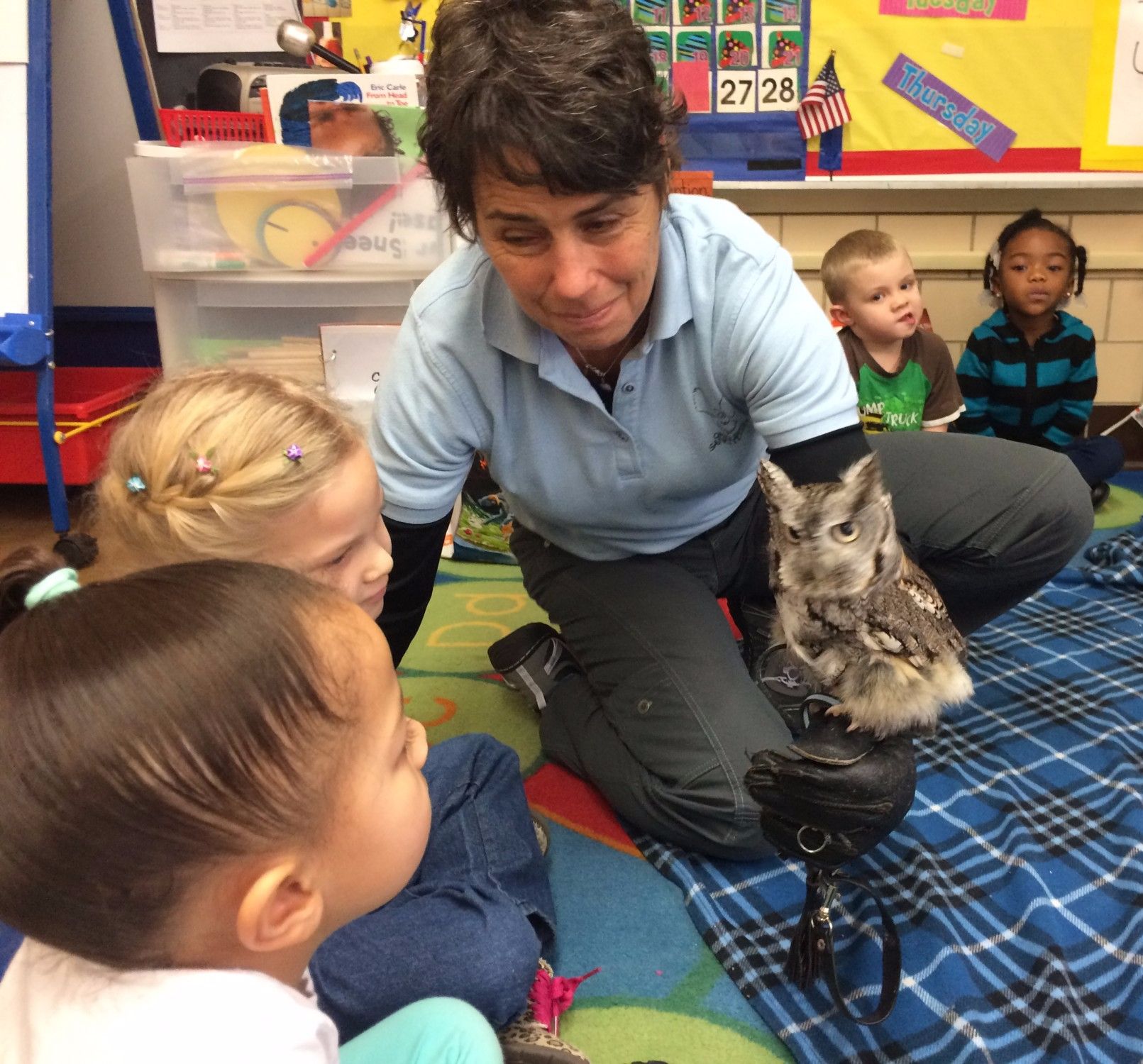 Live Bird of Prey Programs
This popular program is an educational, up close, live bird of prey presentation!
You can select the number of birds and species for your programming needs.
COST
Two Birds: $100 for group < 50 $150 for group > 50 $200 for group > 50
Three Birds: $150 for group <50 $200 for group >50 $300 for group >150
Four Birds: $250 for group <50 $300 for group >50 $400 for group >150
*Additional raptor programs on same day are discounted 50%, restrictions apply.

One Bird and an Activity
This is a one bird presentation followed by a corresponding educational activity. Example: Owl presentation followed by owl pellet dissection.
Cost: $75 (limit of 25 students) $50 for additional program on same day.

Feathered Friends
This is a one-hour program specifically designed for preschools, multi-handicapped classes and assisted living centers. It is informative but features hands-on interaction with 2 domestic animals such as a bantam chicken, turtle, or dwarf rabbit and an up close look at an owl.
(For groups of 50 or less)
Cost: $100

Live Bird Display
Bring your event to life!
Displays can be tailored to your event and budgets.
**Set up restriction apply for displays that include live birds.**
Cost
$75/hour for OBS naturalist, static display and touch table
$100/bird/hour for display that includes live birds. (Maximum of 4 hours)
_________________________________________

Field Day
Field days consist of a one bird display and multiple short programs throughout a given period of time.
This program is ideal for rotations of small groups.
Cost: $300 / 2 hours, $500 / 4 hours
ONLINE PROGRAM INFORMATION REQUEST
Call us today to schedule your outreach program! 419-884-HAWK(4295)