Internships
We will soon be accepting applications for the 2023 Winter Internships. We have two internship positions available: Bird Care Internship & Naturalist Internship.
Please check back later for more information!
Scan to bottom of page for application.
The Ohio Bird Sanctuary offers four internships each calendar year: two winter internships and two summer internships. All the Sanctuary's internships are currently funded through the Fran and Warren Rupp Fund at the Richland County Foundation.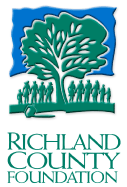 OHIO BIRD SANCTUARY
INTERNSHIP OPPORTUNITIES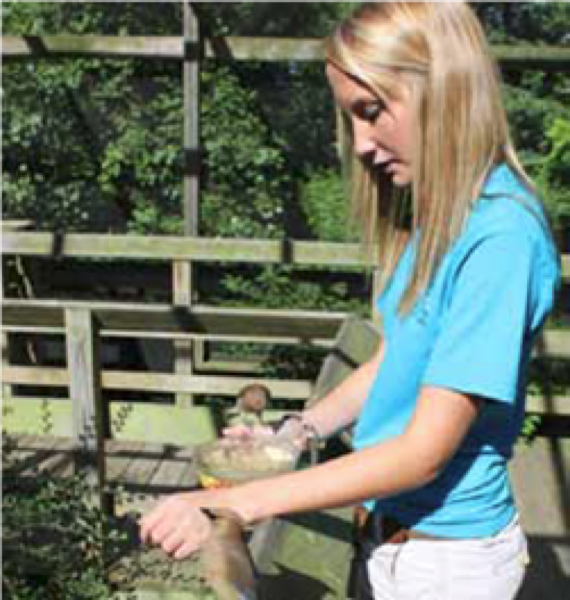 GAIN HANDS ON EXPERIENCE AS A BIRD CARE INTERN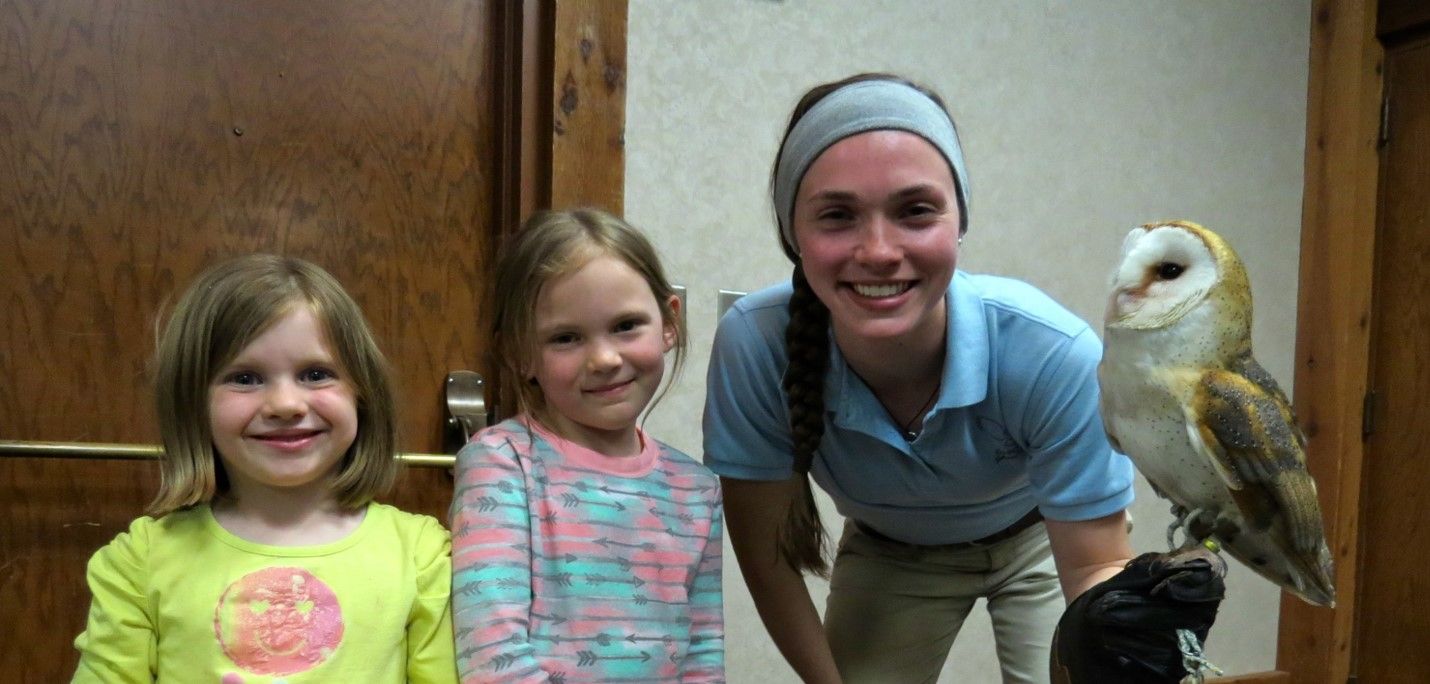 MAKE AN IMPACT AS A SUMMER EDUCATION INTERN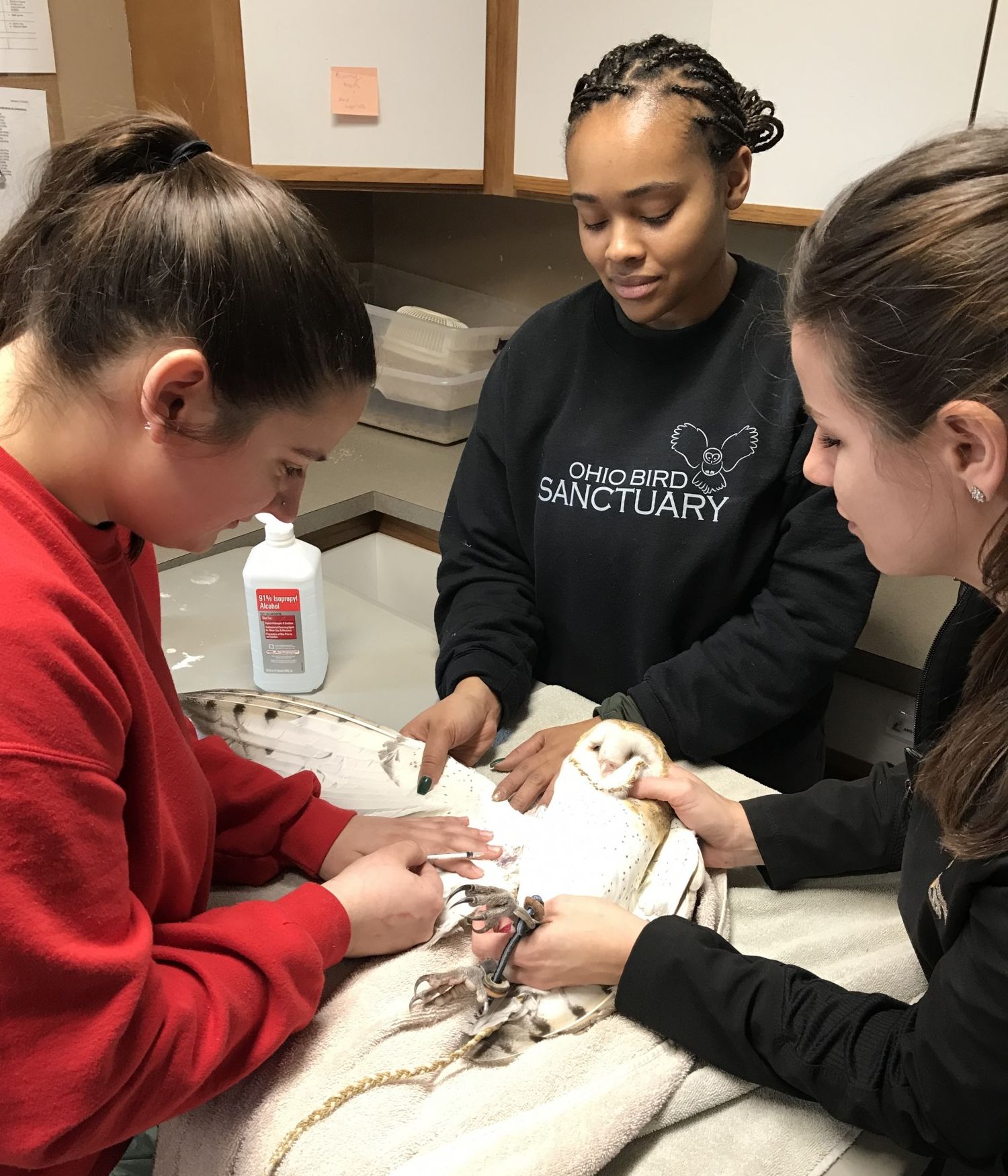 WINTER INTERNSHIP POSITIONS OFFER OPPORTUNITIES TO LEARN ABOUT AVIAN HUSBANDRY, LEAD EDUCATIONAL PROGRAMS, INTERACT WITH THE GENERAL PUBLIC, AND BE INVOLVED IN CARING FOR THE FACILITY.
About the Internships:
The Ohio Bird Sanctuary's Internship Program is intended for students currently enrolled in college who are pursuing a career in animal care, environmental education, or natural resources management. Interns will gain valuable hands-on experience in caring for and handling raptors, educating the public about them, and managing a 90 acre nature preserve. The internships are a paid position.
The winter internships takes place from February through April. We hire two winter interns: a Bird Care Intern and a Naturalist Intern. The Bird Care Intern will work approximately 12 hours every weekend primarily assisting with bird care while also assisting with visitors and property management. The Naturalist Intern will assist with educational programs, management of grounds and trails, and greeting visitors. The Naturalist Intern will work approximately 12 hours every weekend (If student has weekday availability, this could be changed). To see the job descriptions, click the button below. Interviews for these positions are held during the months of November and December, and a decision is made the mid December.
Winter Internship Job Descriptions
The summer internships take place early to mid-May through mid-August. We hire two summer interns: a Bird Care Intern and an Education Intern. The Bird Care Intern will assist staff with daily husbandry (diet preparation, feeding, cleaning of enclosures, general upkeep of facilities and property), assist and inform visitors at the Sanctuary, give keeper talks, and assist with rehabilitation of injured birds. The Education Intern will primarily assist staff with facilitating camps, field trips, and other educational programs as well as assisting with bird care and visitors. Interviews for summer internships are held in March, and a decision is made by April 1.
Summer Bird Care Intern Job Description Summer Education Intern Job Description
Our internships require reliable and flexible candidates! See the qualifications below.
Qualifications
Current college student working towards a degree in a related field
Professional, hard-working, highly motivated
Positive attitude, team mentality, strong willingness to learn
Able to balance multiple assignments successfully
Excellent verbal and written communication skills
Demonstrate commitment to working with children, adults, and wildlife
Must be comfortable with diet preparation for carnivores
Willing to engage in public speaking in the form of bird presentations
Have access to reliable transportation
Must be able to work outdoors in all weather conditions (extreme heat, rain, etc.)
Able to be on your feet for 7+ hours (walking, standing, hiking, etc.) and be able to lift and carry 50 lbs
Required Application Materials
Completed application
Resume
Cover letter
One letter of recommendation
Two professional references