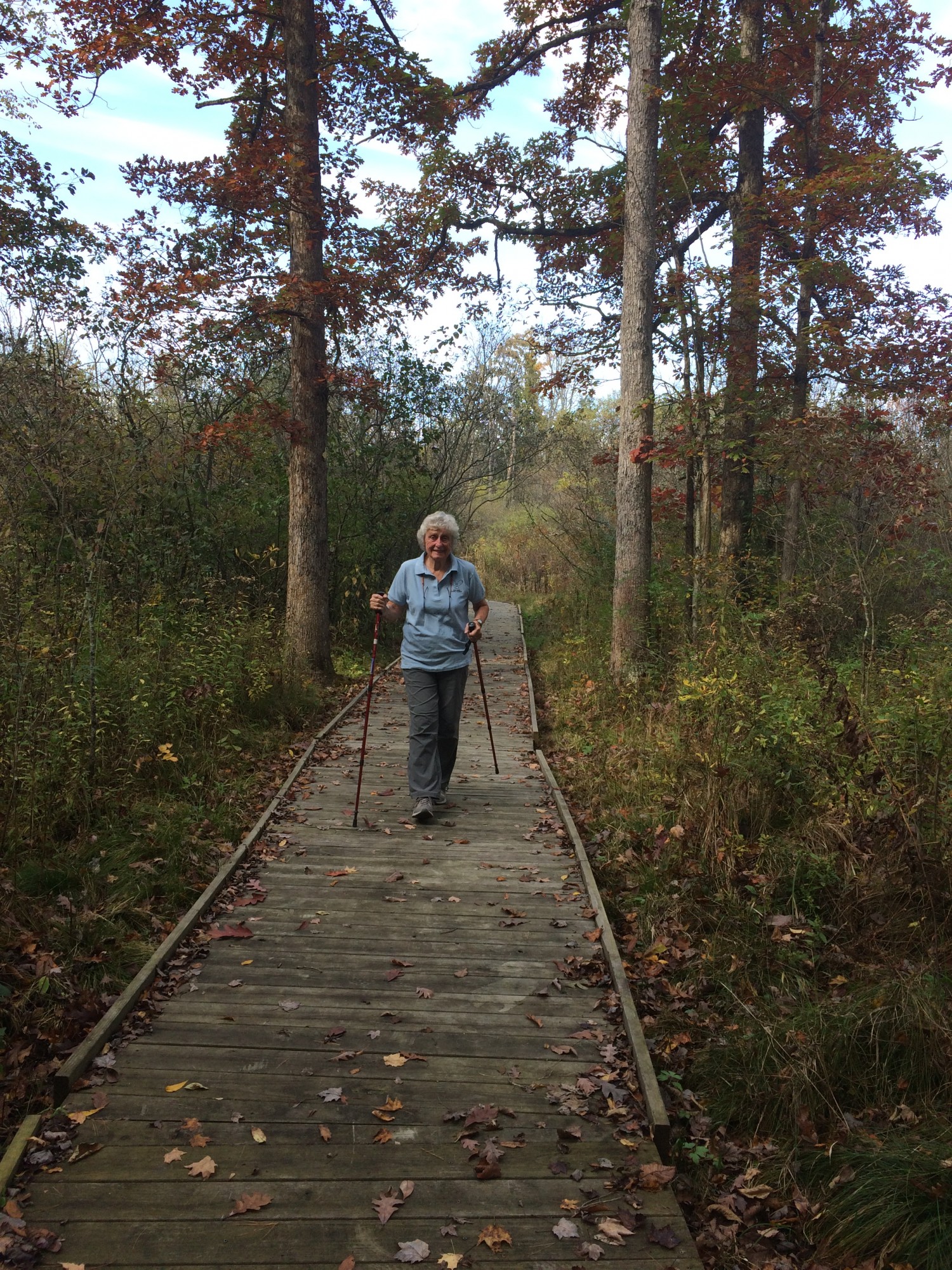 Trails
The Sanctuary has 4 miles of trails winding through 90 acres of meadow, riparian and old growth forest. A portion of the Wood Duck Trail, in our optimum birding habitat, is wheelchair accessible. (If you require direct access to the boardwalk, contact the Sanctuary on day you plan to visit to verify the accessible parking for this area is open)
Treehouse Classroom
Stroll the forest bridge to see our Treehouse Classroom. This unique wheelchair accessible classroom space is reserved for school field trips, special public programs, and camps. See our calendars for the next scheduled public program.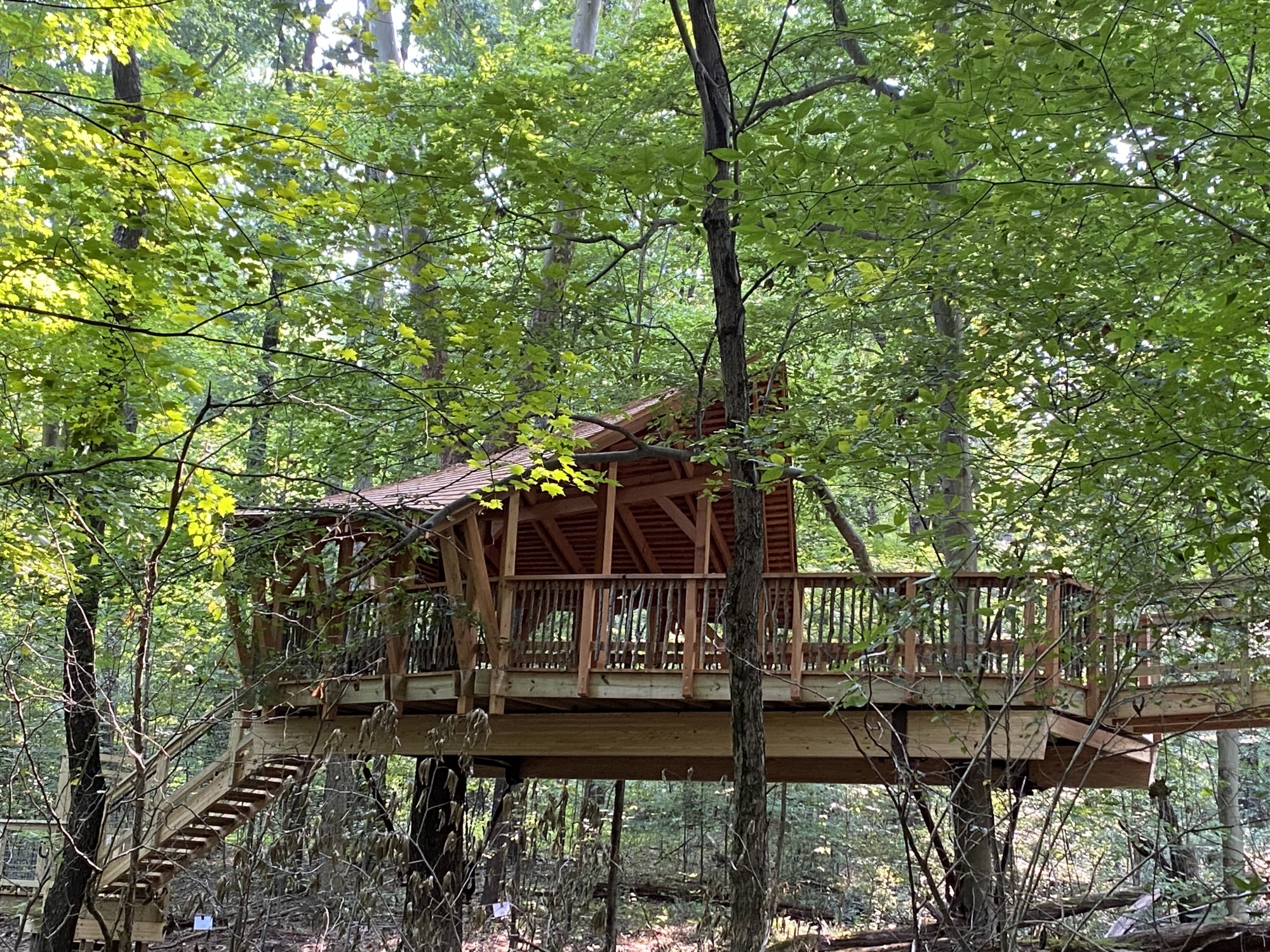 CLICK HERE TO LEARN MORE ABOUT THE TREEHOUSE CLASSROOM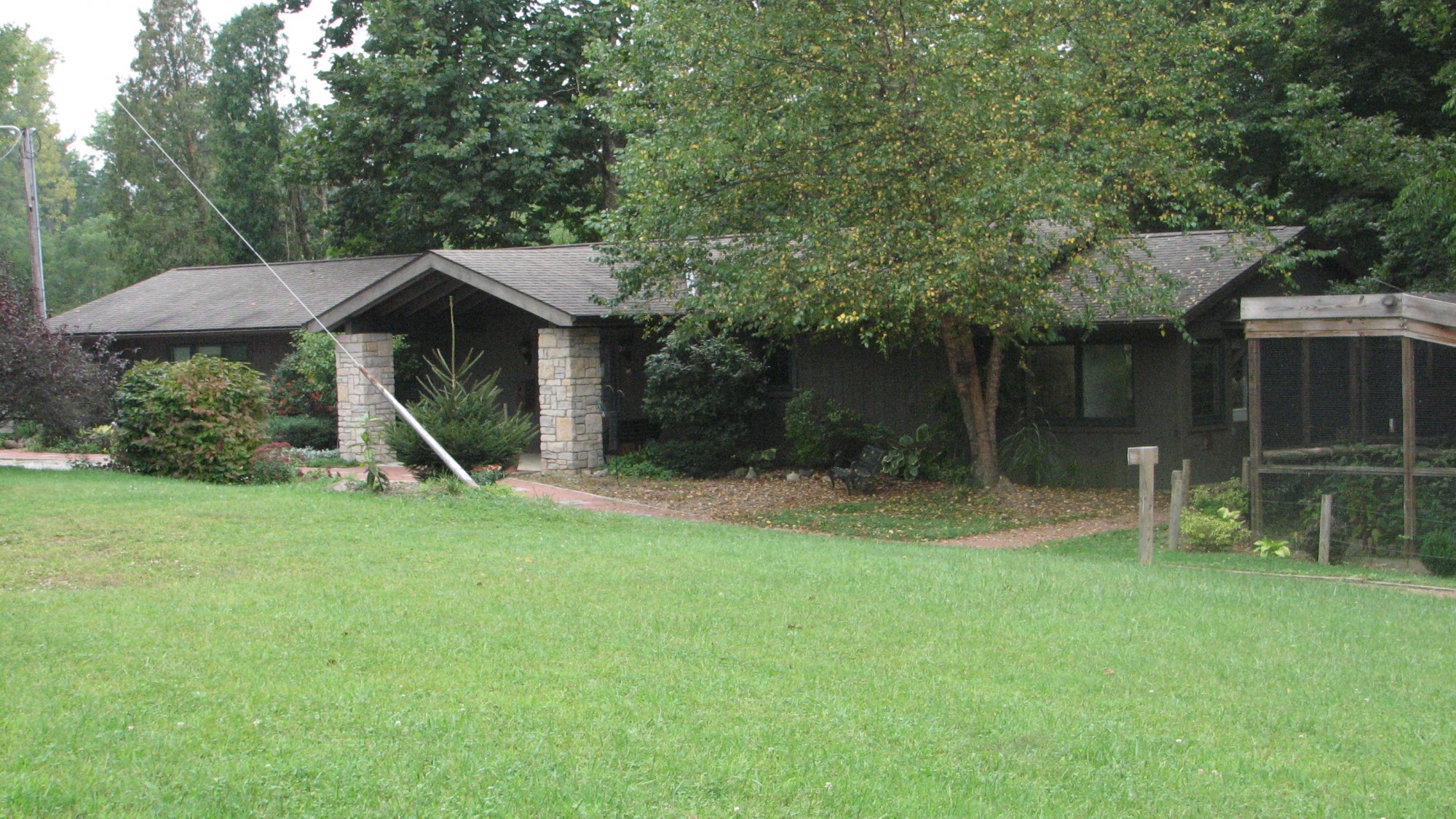 Facility
The Sanctuary has three main buildings plus a Treehouse Classroom, five live bird display units, a songbird aviary and an octagon flight cage. The Visitor center and Educational building both provide ADA restroom facilities. The gift shop, business office and bird receiving area are located in the visitors center. All educational programming and special events are hosted in the Education Center. For the health and safety of the birds, rehabilitation of recovering birds is provided in secluded areas outside of public view.