From the Beginning-Thank You Sammi B!

In 2000 the Ohio Bird Sanctuary was quickly growing in size and scope. New programs were being added, extra mews were built, and property was acquired, as pieces of the Boy Scout Camp Avery Hand became available. A Summer Camp program had been in place since 1997. By the turn of the century, there were campers aging out of the camp program. The OBS Jr. Naturalist program was created to give the teen age ex-campers a way to continue learning about the out-of-doors, to learn to be environmentally responsible, to learn give back to the parent organization and to learn to be leaders. It is still in operation today.
A fun, hands-on, and nature oriented opportunity for teens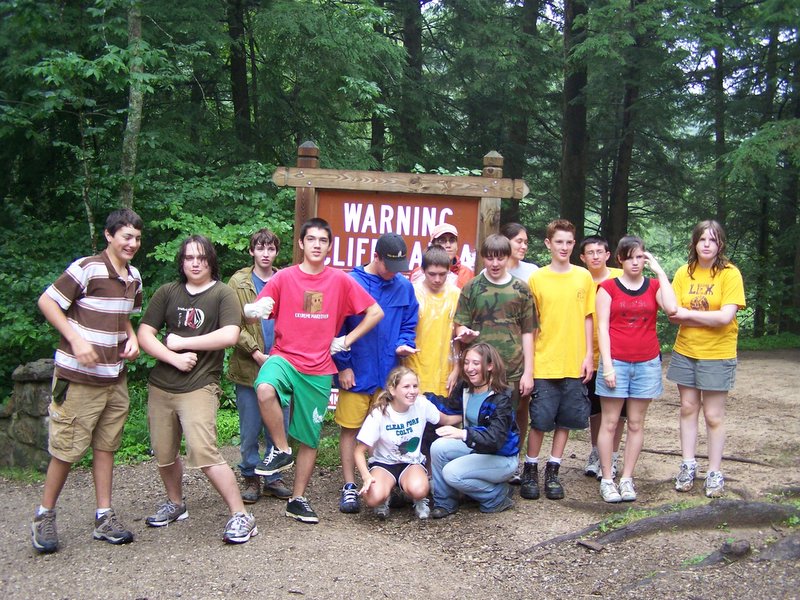 The second year of the JNat. program, a young lady, Sammi Bachelder joined the ranks. Sammi was an energetic, intelligent teenager who was a natural leader with a personality full of curiosity for the natural world. Her interest in learning carried over into her school life. As she grew, she discovered a talent for working at building websites using HTML. When Sammi was in high school, the director of OBS learned of her interest in website building. As she graduated was asked to be the second OBS intern, she gave life to the Sanctuary's second website. The first site had been very simple and basic. What Sam created was both functional and lovely. It has been maintained until the inception of this current site. Due to the speed of today's internet and the need for a site that can span the worlds of the PC, tablet, and smart phone, OBS has hatched this new site where we hope your questions about birds and our programs will be answered.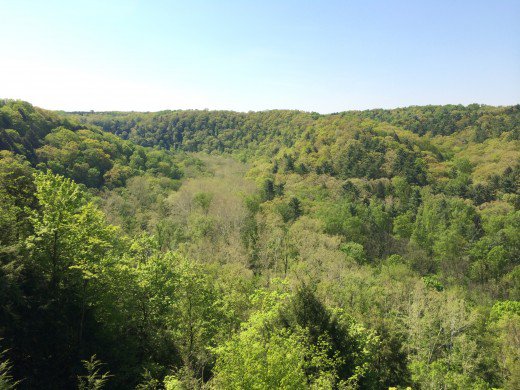 After her High School graduation Sam spread her wings and attended the College of Wooster, Hocking College and the University of Cincinnati. In Sam's own words "

whenever someone asks how I got to be where I am today, I immediately think of the Sanctuary . Since leaving the Sanctuary I have completed two associate degrees (Wildlife Management and Natural and Historical Interpretation), a bachelors degree (B.S. in Environmental Studies and had the privilege to work many different jobs within the field of natural resources. I spent a summer with the Ohio State Parks at Malabar Farm, a fall season at Wahkeena Nature Preserve, and tutored fellow students at Hocking College in natural history and ichthyology before ending up as a summer park ranger at Cesar Creek Lake for the U.S. Army Corp of Engineers."
For several years Sam was the Park Ranger at Kentucky's Buckhorn Park.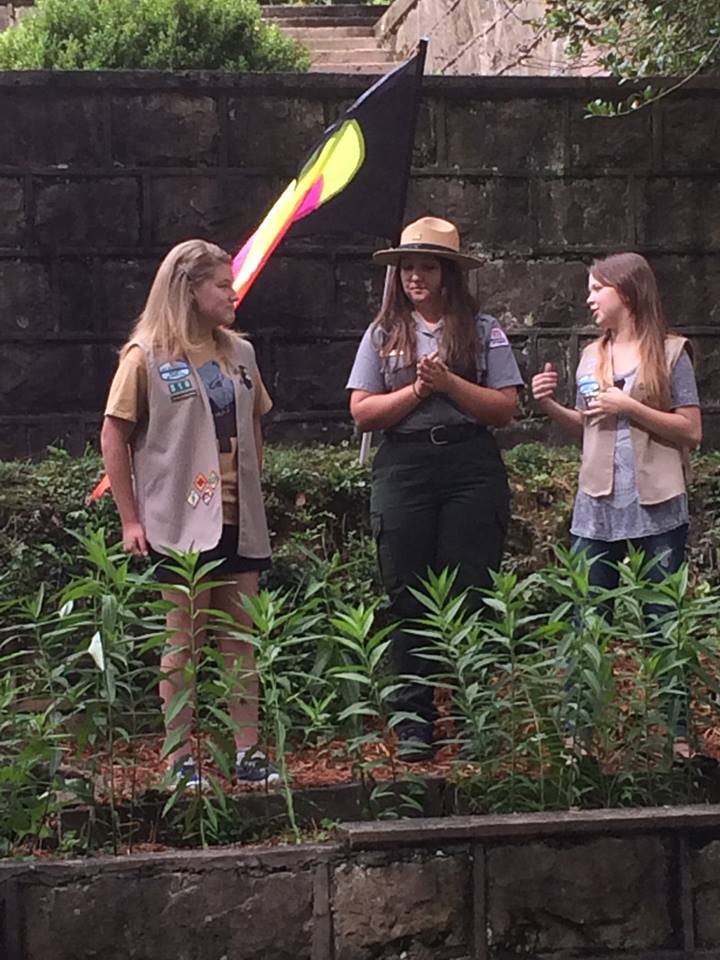 Sam is now back at Ceasar Creek Sate Park. She is
a park ranger with the U.S. Army Corps of Engineers at Caesar Creek Lake in southwestern Ohio. She runs classes, oversees the visitor center and a 10,000 acre park that sees roughly 1 million visitors a year. She does everything from education to natural resource management to enforcing park rules and boat patrols. We are so proud of Sammi and her accomplishments. She will always be a part of the Ohio Bird Sanctuary!
Thank You Sammi B!